Optimal EV E1 Battery-Electric Cutaway Chassis
Model Specs
Engineered with Experience
Electrify Your Fleet
A battery-electric solution enabling zero-emissions performance in an extensive range of market segments. E1 is based on a dependable, proven cutaway package, but with better durability & efficiency, and simplified maintenance.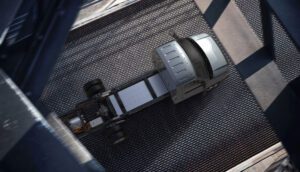 Features

Engineered for Upfitting, Electrified for Fleets
A familiar platform gets even easier to utilize with the advantage of EV packaging, and lower operating costs with reduced maintenance. With 158-inch (4,013mm) or 176-inch (4,470mm) wheelbases available, E1 also has the flexibility to meet your upfitting needs.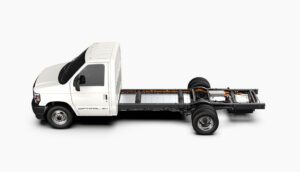 Proterra Battery
With 113kW of energy storage, and proven by over 20 million miles of service, Optimal's partnership with Proterra provides our products with the best performance & reliability, all from right here in the USA.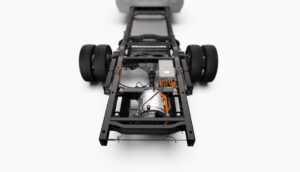 Rear-Mounted Motor
With 280 kW of propulsion on tap and 1700 Nm of instant EV torque, E1 can reach a top speed of 70 mph (112 kph) and has 30% gradeability*.
‍*at GVWR of 14,500 lb (6577 kg)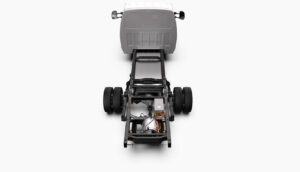 Secured Power Electronics
Another first in the industry: our products feature 100% of the power electronics, including the battery, motor, driveline, motor controllers, and power/cooling lines, in between the chassis rails while also protecting the vehicle's critical components. 
Convenient Comfort
Nothing is more comforting than familiarity – except for the smooth, quiet power delivery of EV propulsion in an optimized chassis. With E1, you can have both, with an electric powertrain silently integrating with the convenience of OEM instrument cluster & controls. 
Integrated Display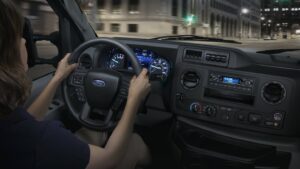 Intuitive Controls